NO RED RUST SPOTS!
HIGH-PERFORMANCE ORGANIC COATING BY EFFCO
Zinc flake corundum technology is a revolutionary coating process that has been developed to provide superior corrosion protection for metal surfaces, provide protection against corrosion, enhance their durability, improve their performance, prevent rust, increase resistance to chemicals, and reduce friction during installation.
There is a need to find non-toxic alternatives compatible with current industrial techniques. Due to environmentally friendly paint formulations and less environmental pollution, our coating technology is far superior and user-friendly compared to the existing metal finishing coating systems.
We truly believe in manufacturing environmentally friendly new-generation corrosion protection technology which replaces the polluted electroplating mechanism thereby stopping the discharge of the pollutants.
Zinc flake corundum technology is ideal for use in a wide range of applications, including automotive, aerospace, marine, and industrial applications.
SUPERIOR CORROSION PROTECTION!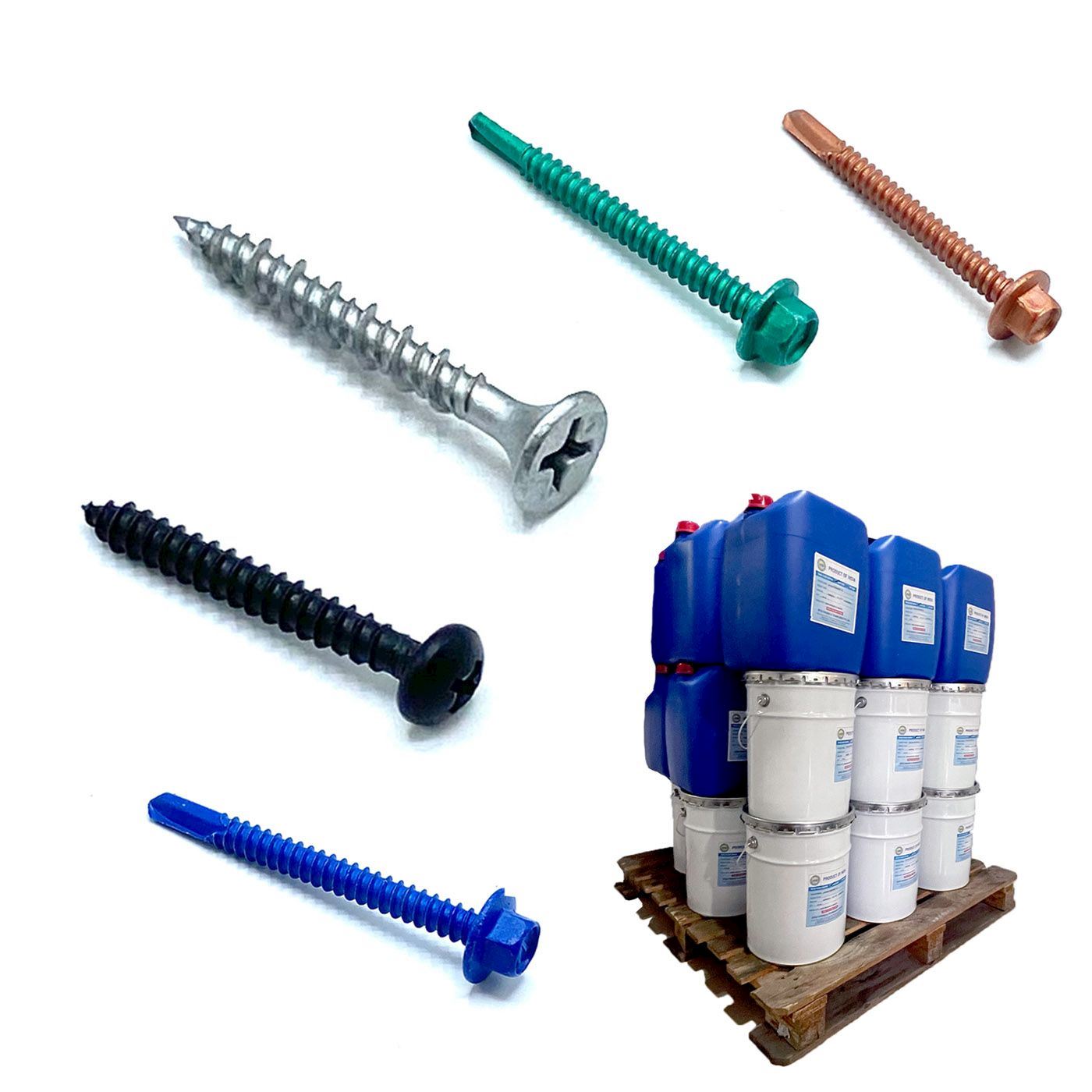 FEATURES
Environmental Friendly Coating
Protective & Performance Coating
Cost-effective and superior corrosion protection system
Water reducible- transparent topcoat sealer
Technological association with expertise Europe & USA
Well equipped inhouse R&D centre
Excellent coverage
Avoiding landfilling and scraping
Over 15+ Years of sustainable business history
Over 2000-6000 hours SST
Over 60+ Plant & Equipment Installations worldwide
Local know-how & technical support
HIGHLY EFFECTIVE AND INNOVATIVE!


DIP-SPIN COATING MACHINES
New generation simplified Automatic dip spin coating application equipment technology. Mechanically applied Dip Spin coating, you can coat a variety of fasteners, sheet metal parts, springs, various threaded hardware, etc.
These machines are worth using for a variety of reasons:
Efficiency: Dip spin coating is an efficient method for coating large quantities of fasteners quickly and consistently. The process involves immersing the fasteners in a coating solution and then spinning them at high speeds to evenly distribute the coating.
Uniform Coating: The spinning motion of the dip spin process helps to ensure that the coating is applied uniformly to all surfaces of the fastener. This ensures that the coating provides complete coverage and protection to the fastener.
Cost-effective: Dip spin coating is a cost-effective method for coating fasteners, as it can be done in large batches, with minimal labor and material costs.
Wide range of coatings: Dip spin coating can be used with a wide range of coating materials, including zinc, phosphate, and polymer coatings. This makes it a versatile option for fastener coating.
Corrosion resistance: The coating applied through the dip spin process provides excellent corrosion resistance, which is essential for fasteners used in outdoor or harsh environments.
Order from the range of these machines: Dip Spin Coating Machine – Model DS 200, Model DST 250 with Tilting, Model DS 250, Model DST 300, Model DST 400, Model DST 500, Model DST 500-AL, Model DST600, Model DSP 450-semiauto-For water base coating, Degreasing Unit- with Washing & Drying Chamber, Curing Furnace – 22 meters long, Curing Furnace 13 meters long.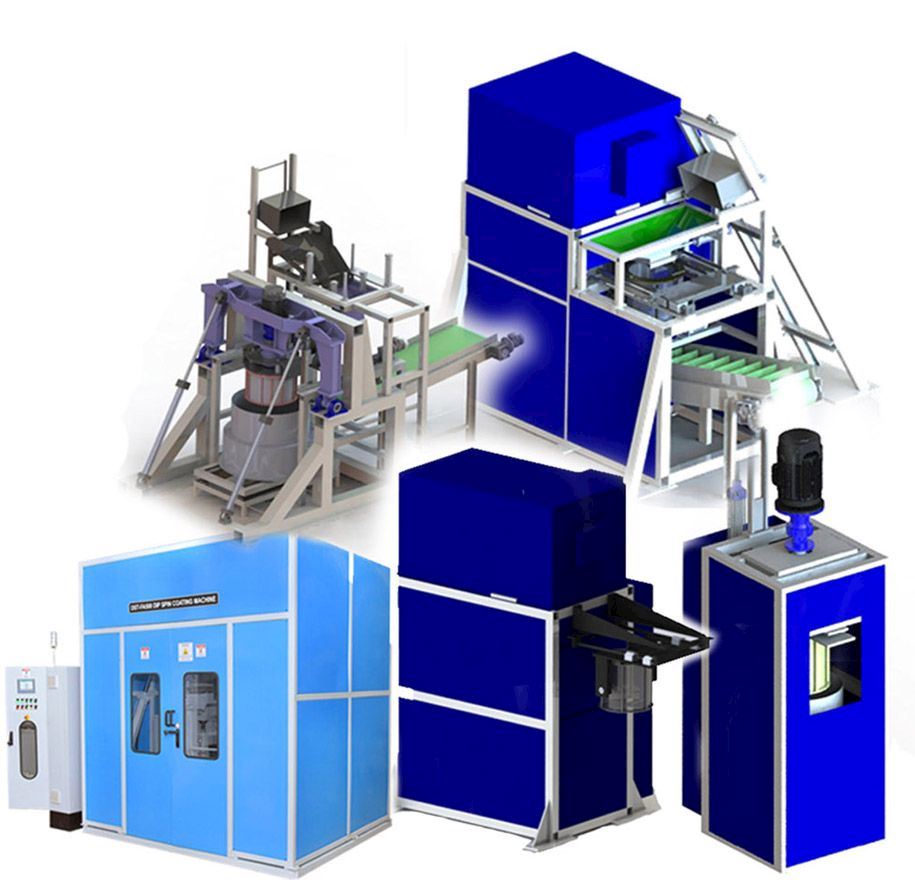 The next generation Zinc-Flake coating. Zinc and Aluminium Flakes combined with Corundum and other nano crystal carbon material to form never fail thin film. The coating is single pack, ECOMET solvent is require adjusting viscosity. The coating is applied by dip spin or spray method followed by curing in the oven.
Known Coatings, Platings & Finishes for fasteners are: Anodizing Aquaphos Barrel & Rack Options Bead Blasting Black Organic Black Oxide Black Tech Bright Nickel Bright Dip Cadmium C.A.R.C. Chrome Chrome-Free Coatings Chrome-Free Post Treatments Color Chromating/Dyes Copper Corundum-Zinc Lamellar Custom Masking Delta Protekt Dry Film Lubricants Ecomet E-Coat Electroless Nickel Electroless Zinc Electro-Polish Epoxy Paint Fluorocarbon Galvanize Geomet Gold Hot Dip Galvanized Magni Magni / DorrItech Manganese Phosphate Mechanical Galvanized Mechanical Zinc Metkote Metric Blue Nickel Olive Drab Paints/Color ID Passivation (commercial, aerospace) Phosphate Phosphate & Oil Phosphatizing Pickling/Cleaning Polymer coat PolySeal Powder Coat PTFE/Fluorocarbon Rust proofing Sealants Sharperizing Shot Peening SiCOAT Silver Teflon Texacote Texacote/ Aquaphos Tin Wax Xylan Zinc Electroplated Zinc Iron Zinc Nickel Electroplating Zinc Phosphate Thermal diffused zinc ( sherardizing), Aluminizing, Japaning, Aluminum ceramic, Nano-galv, Wet Galvanizing, Organic coating, CDG-cold dip galvanising, Torque control film.