On the right upper corner you see if you are logged in, You have the following options:
My Account
My Orders
My Adresses
Credentials
Log Out
In white see the productname. This productname is based on the articlenumber. Dimensions surface material and specification is mentioned in the header.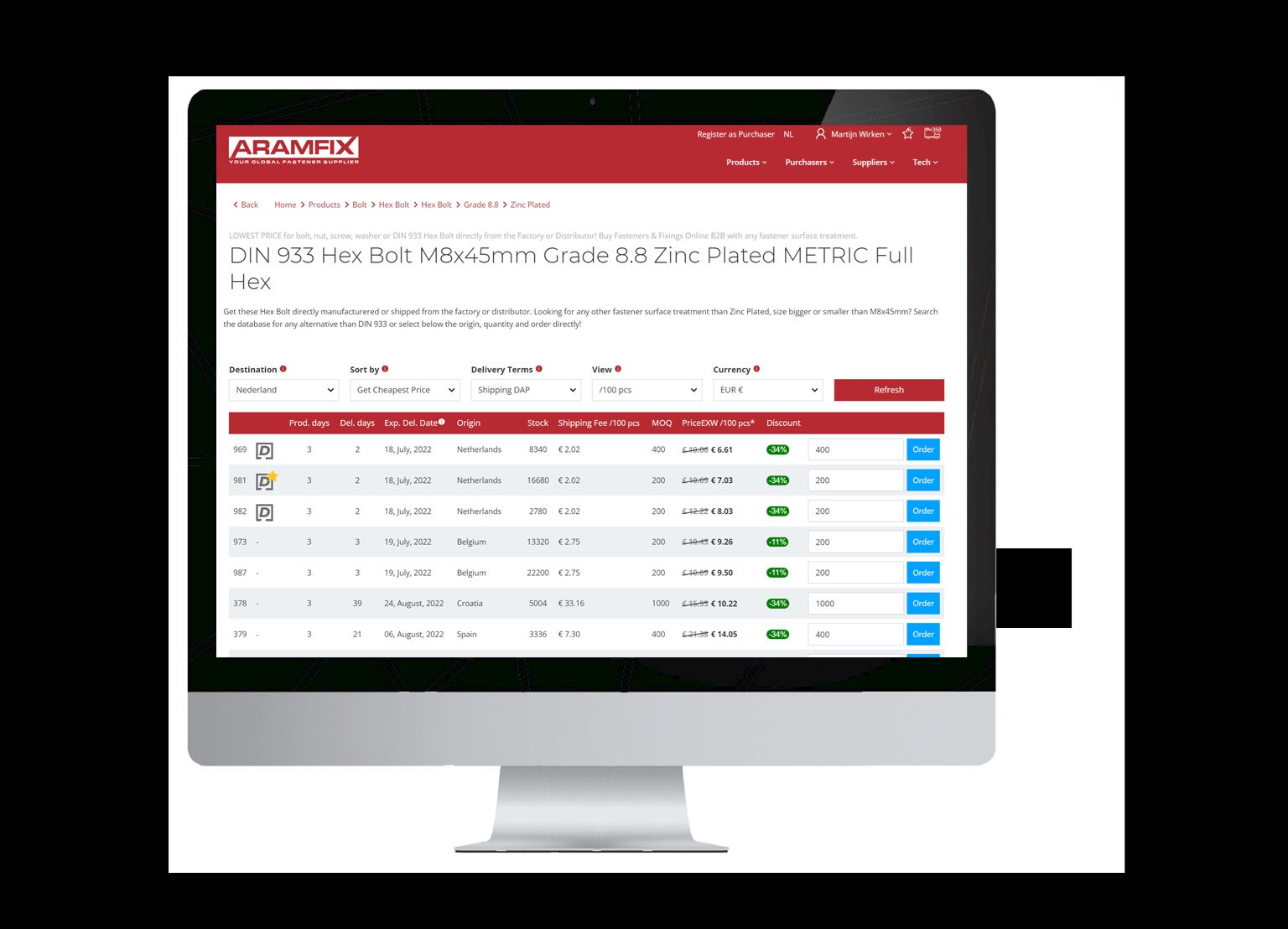 Prod. days
Production days to prepare your order.
Del. days
Delivery days to your destination
Exp. Del. Date
The expected delivery date. (Sum Production days + Delivery days) NON binding.
Origin
The country from where the goods will be shipped to you.
Stock
How many pieces are on stock with the supplier.
Shipping Fee/100pcs
The calculated shipping fee per /1 /100 or /1000pcs. This is excluding the administration fee of the supplier. The total shipping fee will be calculated at check-out. TIP: Combine same supplier numbers to reduce shipping costs.
MOQ
The minimum pieces you need to order - Minimum Order Quantity.
PriceEXW /100 pcs
The price at the factory / distributor, ready to pick-up.
Discount
The calculated discount based on the actual market prices.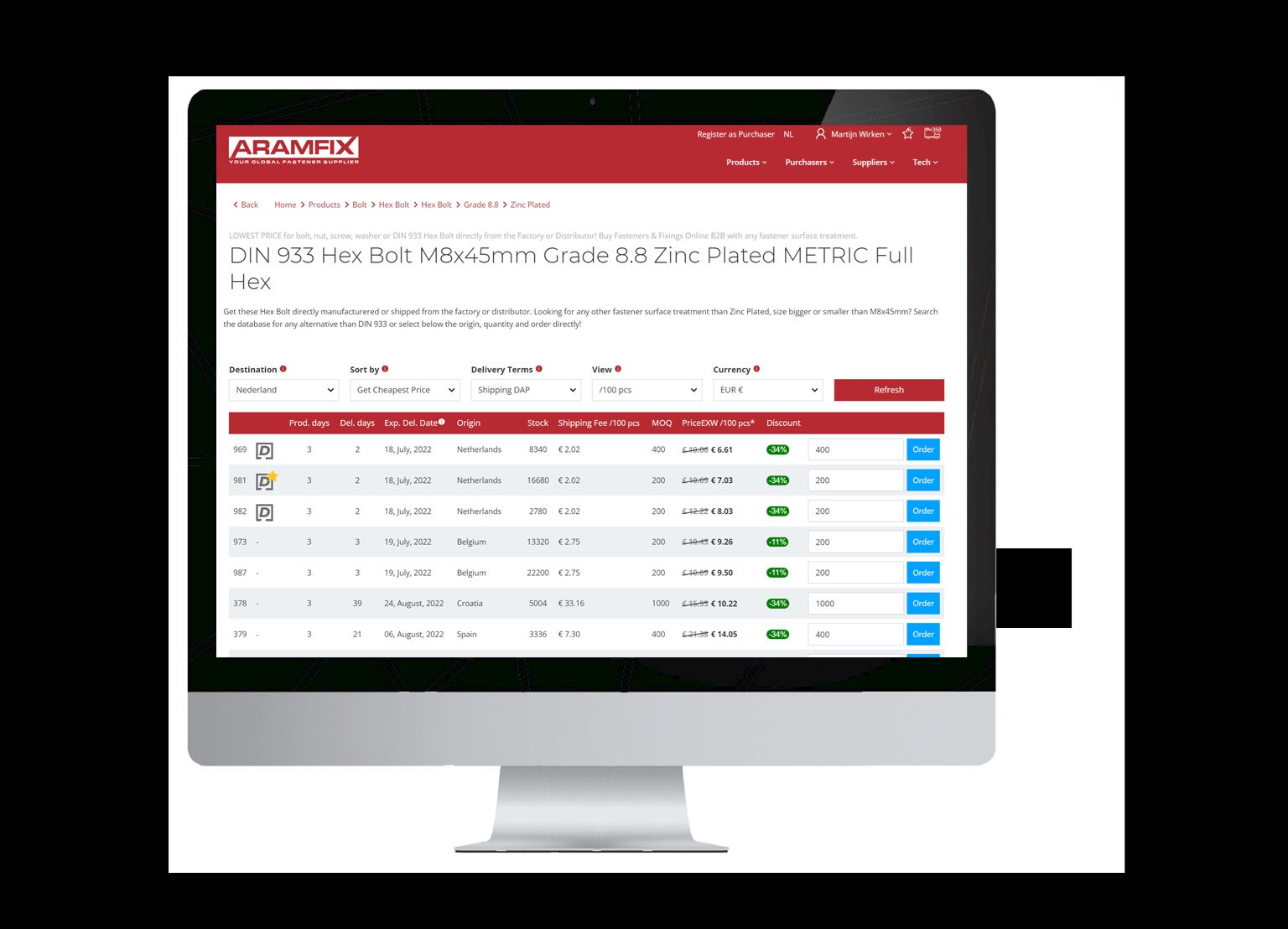 YOUR CHOICE
SET YOUR PREFERENCES
You set easily your preferences to view prices in /1 /100 or /1000 pieces. Or change the desired currency. Then you click on refresh to show you the new results! The ARAMFIX supplier database is live connected to the forex exchange market. So we will convert always real-time the suppliers currency to your currency.