STEP 1.
REGISTRATION FORM
FIll in the registration form to register for ARAMFIX. After receiving the registration form, a due diligence will be performed to subscribe. Choose your subscription to stand out of the crowd!
- Free partner
Premium Distributor Partner
Enterprise Distributor Partner
Premium Manufacturer Partner
Enterprise Manufacturer Partner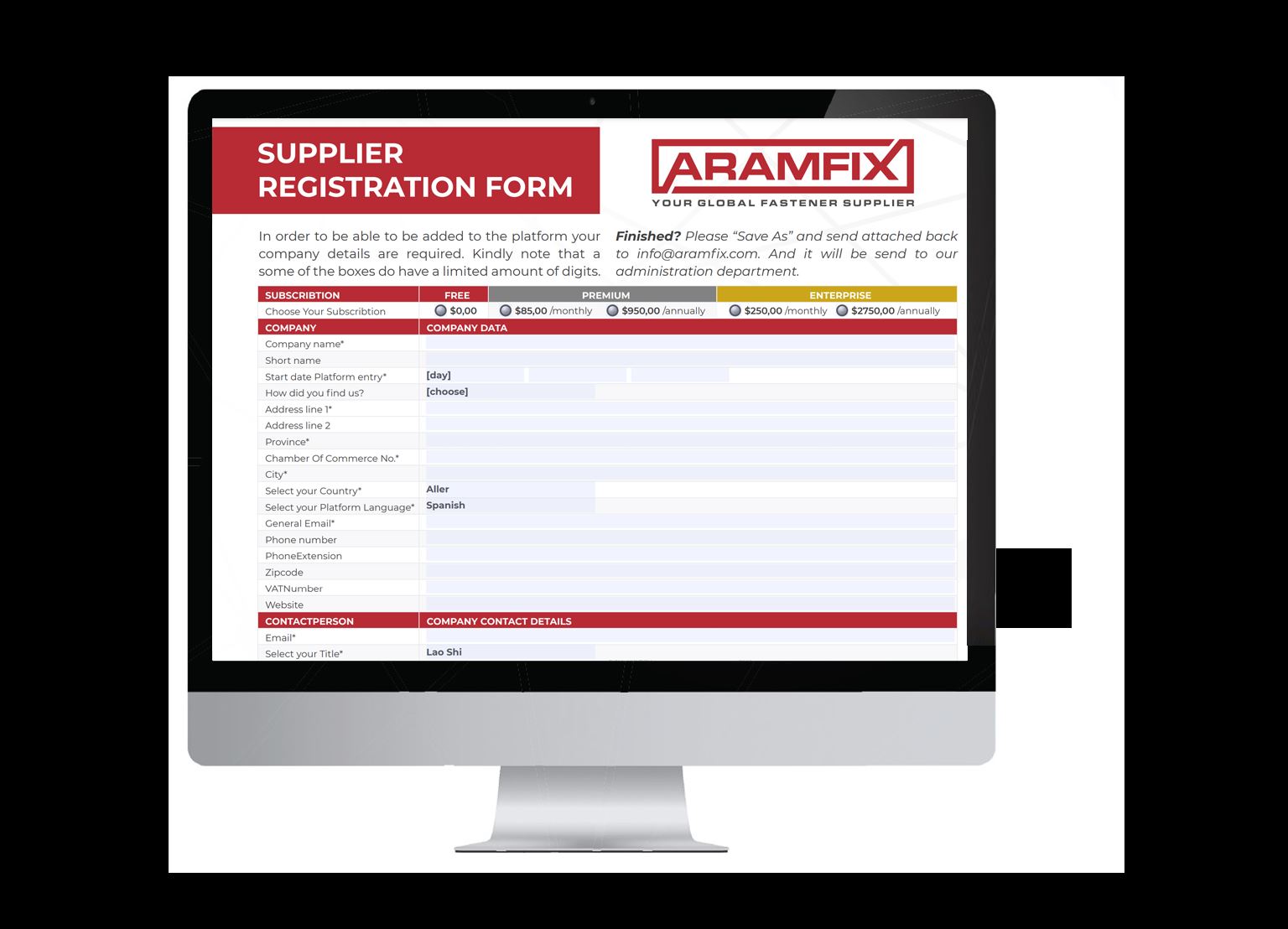 YOU DECIDE WHICH PRODUCTS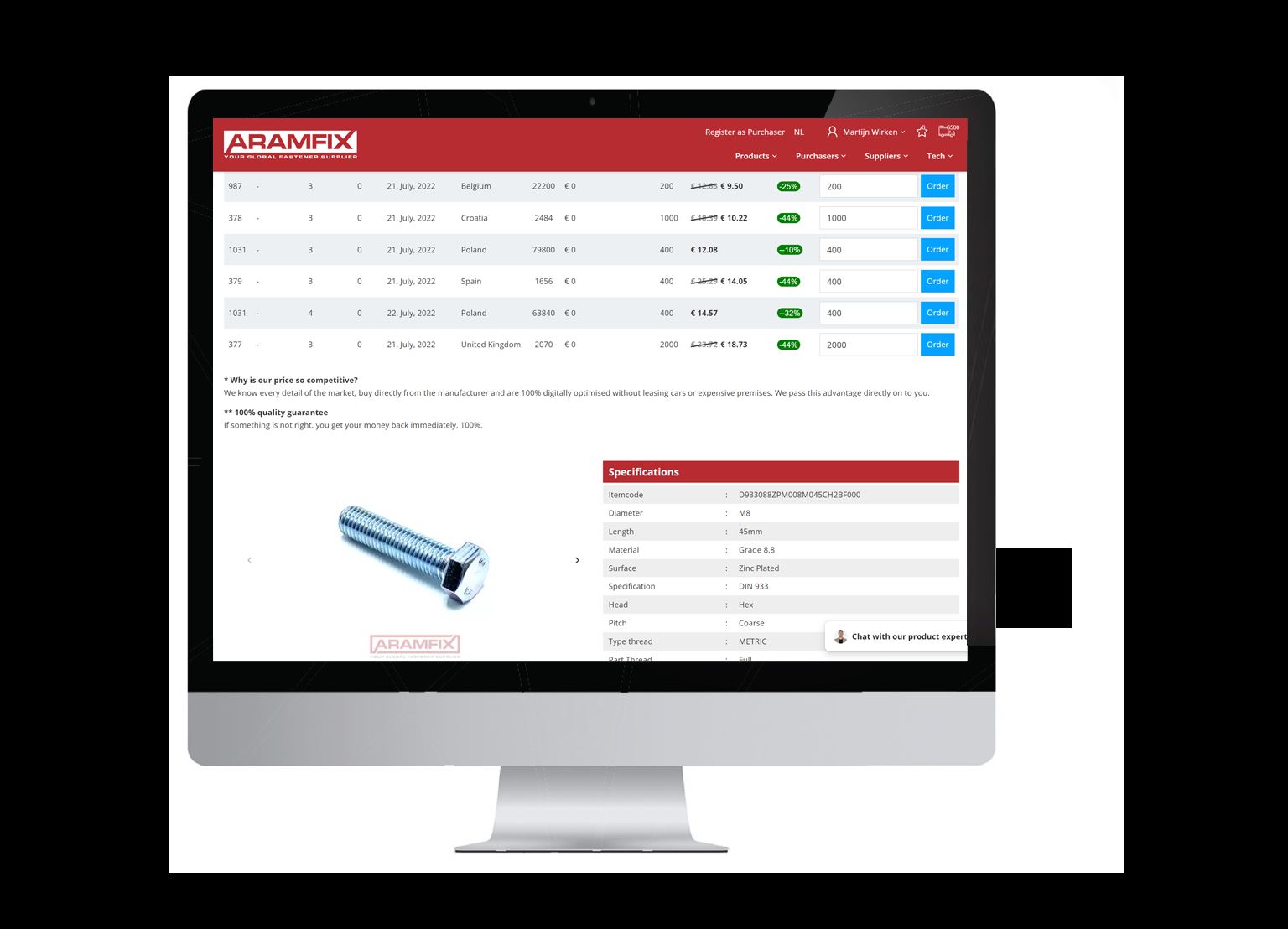 STEP 2.
ADD PRODUCTS
Send us a list with all your products to add:
Articlenumber - spec/dimensions - grade - surface - packaging - weight.
We add your products to the database.




STEP 3.
YOUR SETTINGS
After registration, you login and adjust the settings in your dashboard. What will be the minimum order quantity and in what currency do you want to get paid? You can adjust the MOQ any minute, the ARAMFIX database is automatically calculating how much pieces a customer need to order to meet your MOQ. The MOQ can be volume, money, weight you decide!
Select View weight / prices
Select Currency
Select MOQ (Minimum order quantity)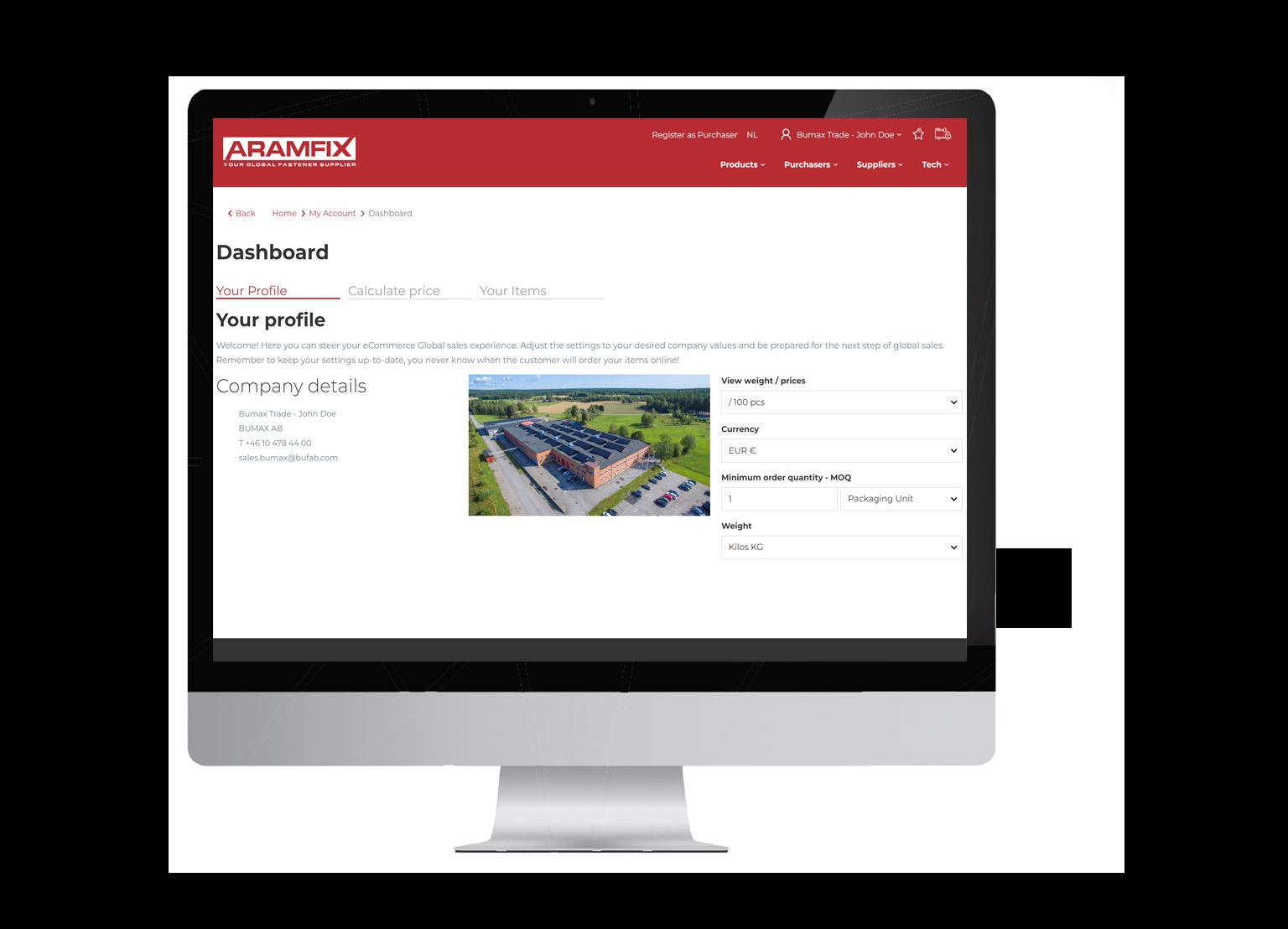 ADD STOCKS & PRICE BY MODERN API
3(a) OPTION: UPLOAD BY .XLS
ADD STOCK & PRICES
Zero investment, one-time match with our article numbers, and update your database, with our global database as many as you want.
DONE! Send your .XLS File to info@aramfix.com
We are constantly working on our platform.
You can expect to upload the .XLS by yourself in the next updates.
3(b )CHOOSE OPTION: Intelligent Priceboard or API
ADD PRICES
In this section of your personal dashboard you are able to create a priceboard per article group. It is not necessary to enter every single item manually. With our unique priceboard you are able to group certain products and easily enter to cost per item (e.g. material cost, production cost, packaging etc.). In case the steel prices change, you can update the priceboard with a single click and all products are updated!
Make sure you keep steel prices up-to-date at all times.