OPTIMISE YOUR SALES
CAN I UPLOAD
MY OWN PICTURES?
The answer is NO. ARAMFIX will control the database of productimages. Each item will be professionally photographed by our team and added to the database. To optimise YOUR sales we request to send us sample to add to the database.
The reason is quite simpel. We want a professional look and feel of our database. Without a wild growing forrest of different kind of pictures.
SEND YOUR SAMPLES TO:
Att. ARAMFIX
P.O BOX 214
ZIP: 4940AE
CITY: RAAMSDONKSVEER
COUNTRY: The Netherlands





DESTROY OUR DATABASE
WE DO IT
BETTER
Searching becomes difficult, your brains are manipulated with too much information. And our customers get frustrated. ARAMFIX customers should experience a smooth and quick decicion making process.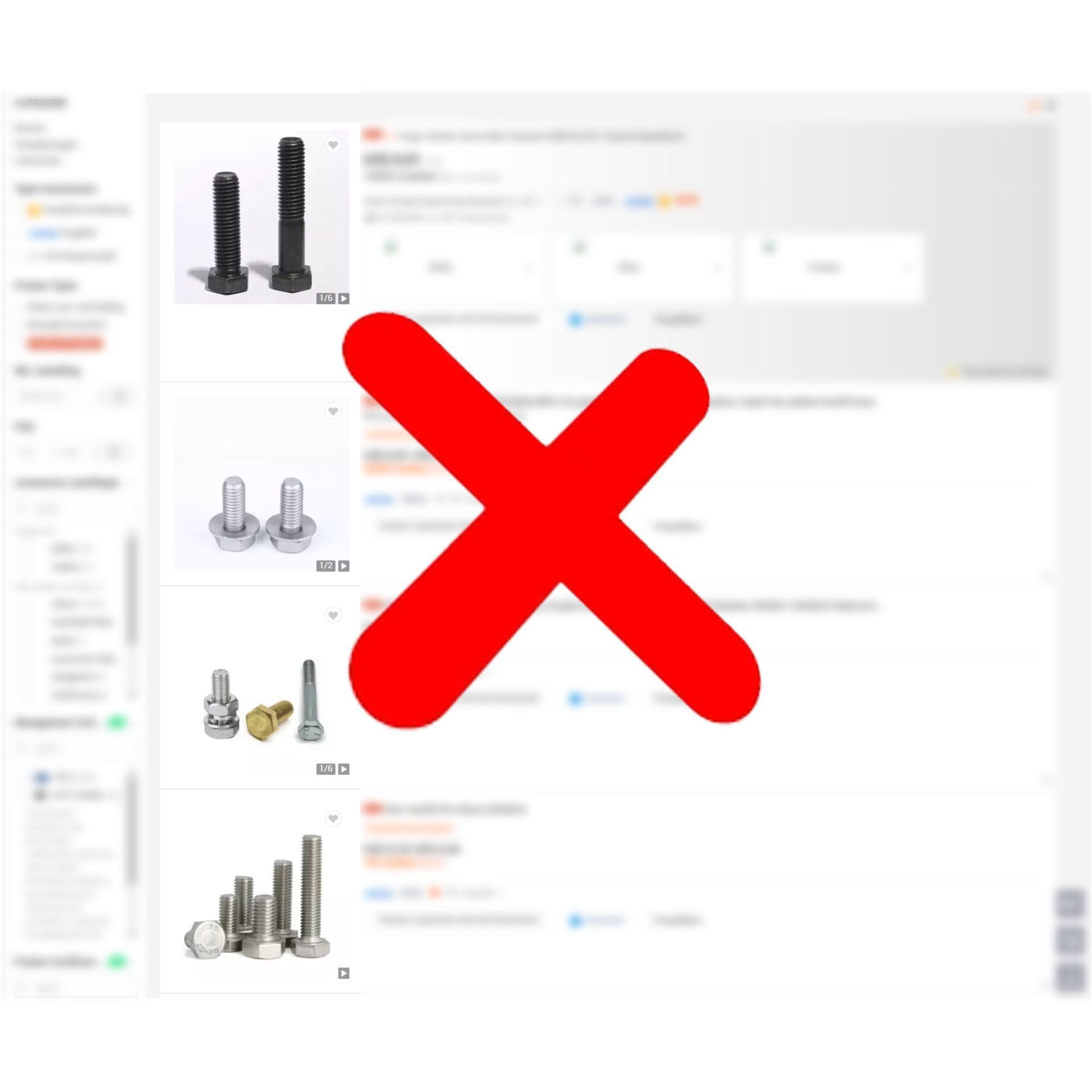 OPTIMISE OUR DATABASE
SAMPLE REQUEST FORM
Send us your samples, and we make stunning professional photo's of your products on our platform.

NOTE: Photo's will only be used on our platform and are not commercially available.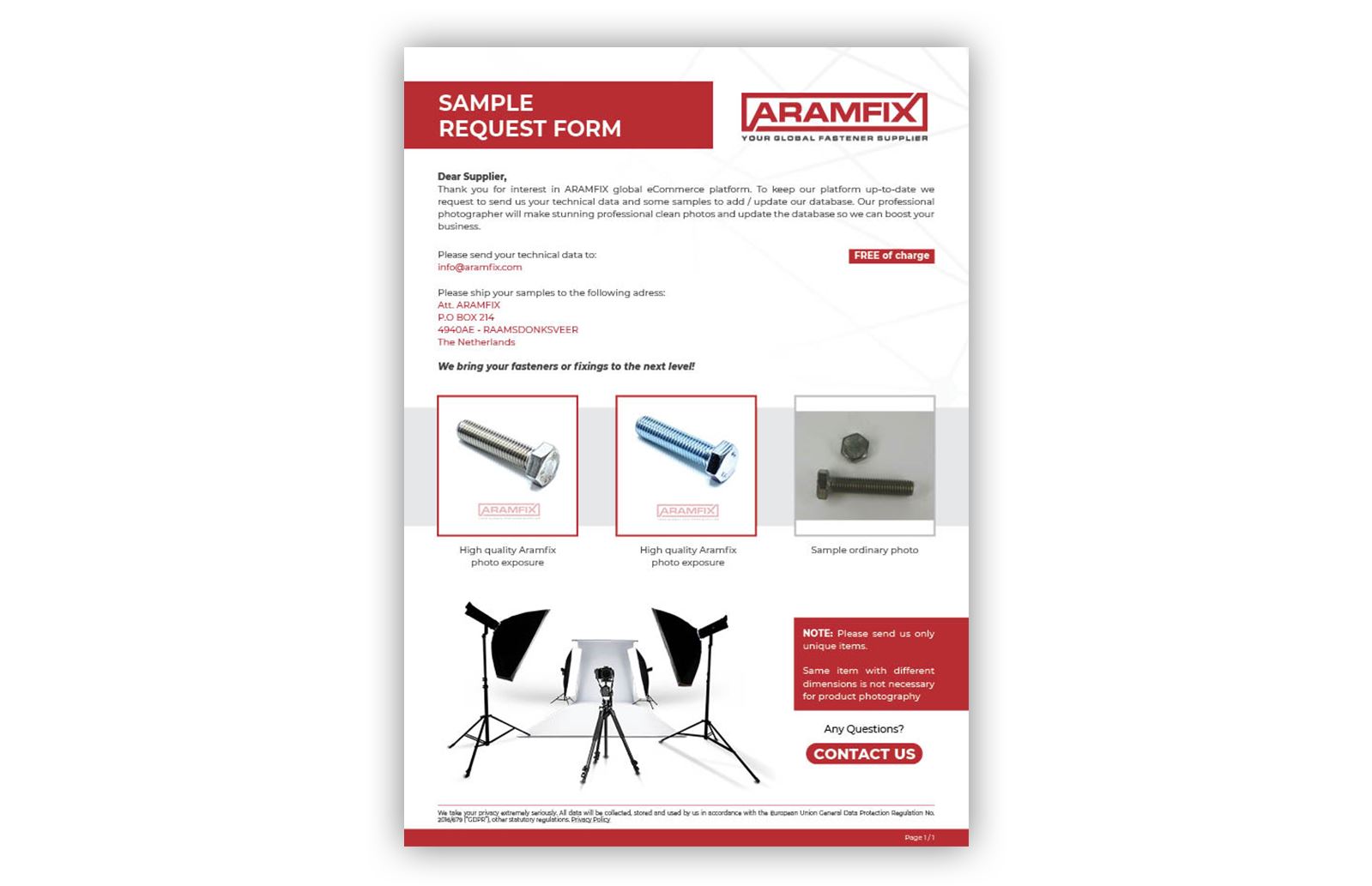 Your request has been succesfully send!
I come back to you as soon as possible!
Best regards,
Dennis "the creator"