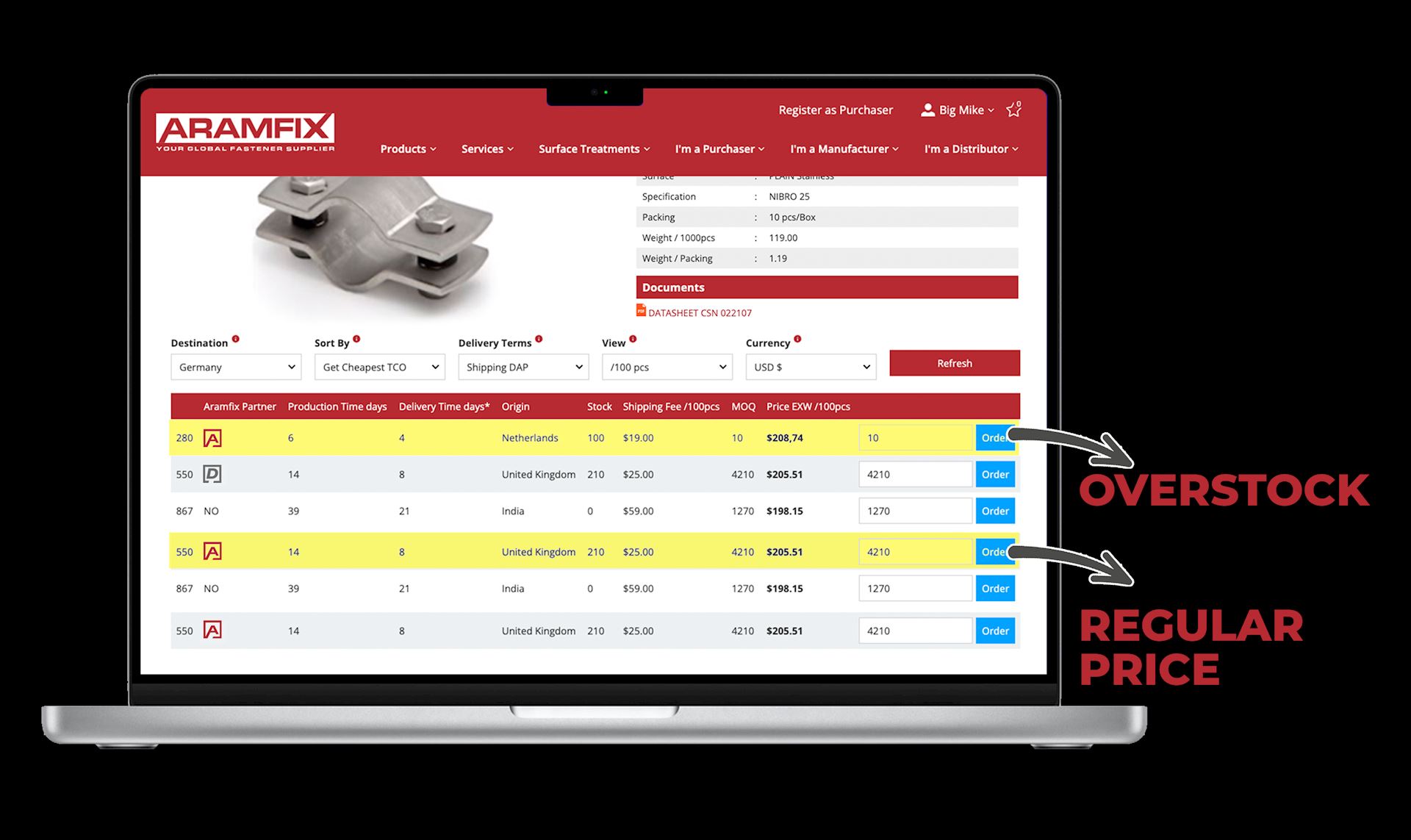 TAKE ADVANTAGE
ARAMFIX ALGORTIHMS
For adding overstocks we recommend a list by .xls upload. When you use in our database the same vendor and articlenumber but a different sales price and stock, you will be DOUBLE listed on product level. But in this case with your specific quanity overstock and special price to make it more attractive. And we integrate your overstock into the search engines like Google, Bing, Yahoo, Yandex, Baidu, Lycos.
Your minimum order quanity (MOQ) remains active from you settings in your dashboard.
Please feel free to contact us for more info: info@aramfix.com
LOOK I HAVE THIS IN OVERSTOCK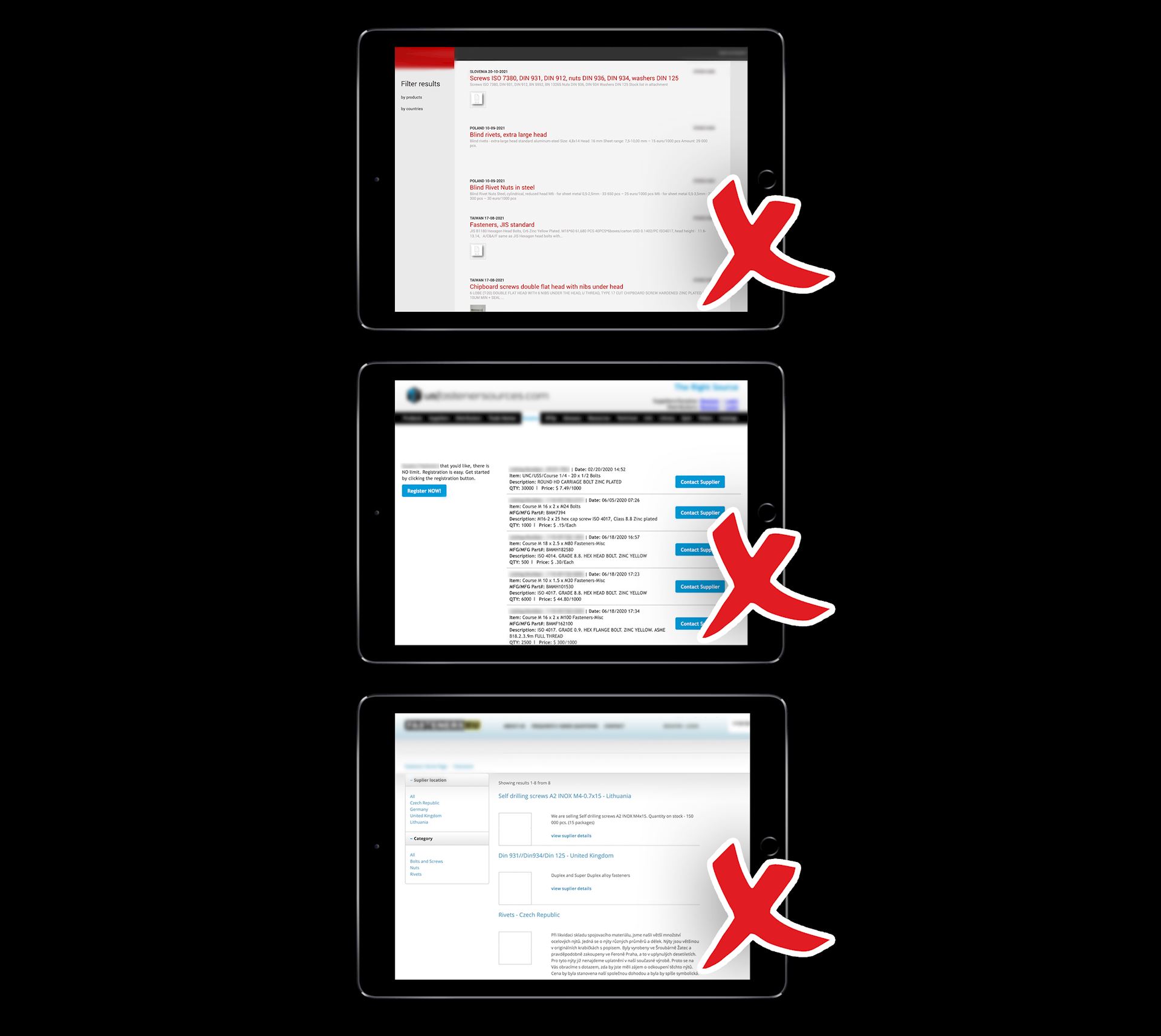 A MESSAGE
DOESN'T SELL
A customer is searching for a specific product that you might have in overstock. Integrate your overstock between the manufacturers.
Overstock MUST meet all quality aspects of the original product.
You'll list your overstock, make a decent price and easily sold. Uh Uh no. Not that easy. Many websites try to offer an overstock service. You have to go through lists and maybe you'll find exactly what you need. 99% of the cases no success.
At ARAMFIX we believe a customer is searching for a specific product, and we integrate your overstock between offers of the manufacturers. Additionally we integrate your overstock into the search engines like Google, Bing, Yahoo, Yandex, Baidu, Lycos. The customers see immediately your quanity and price and will order directly. We give the customer the opportunity to order in their own currency and calculate the shipping costs. Exactly, SALES! Your liquidity get's a boost!
OVERSTOCK SURPLUS MFG'S OVERRUNS OBSOLETE OEM ITEMS LIQUIDATION INVENTORY CONTRACT CANCELLATION EXCESS
YOU'RE IN CONTROL OF THE MARKET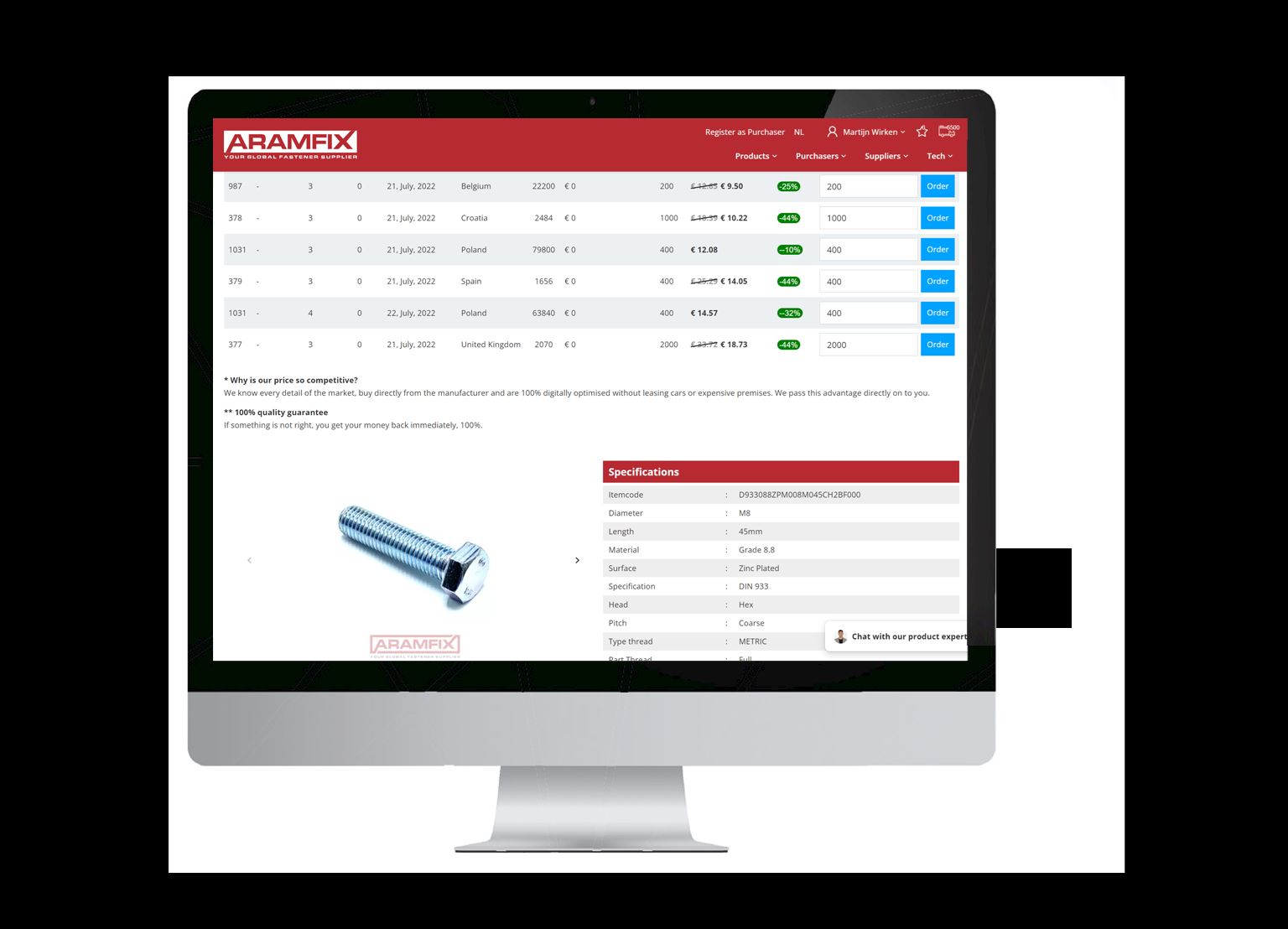 FIRST WE NEED SOME INFO
REGISTER FIRST
As ARAMFIX partner you'll listed with your top quality products in our database. Large USA & EU wholesalers search easily their needed products and find you as the right manufacturer or distributor. All your sales prices are automatically converted to the customer currency. They love it!
We have build the smartest webshop for fasteners!
Get your customers satisfied with the ease of ARAMFIX.
✔️ Sell in your own currency.
✔️ Flexible product prices according to your steelprice settings.
✔️ No more time wasting quotations.
Easy add overstock by
.xls upload
Zero investment, one-time match with our articlenumbers and update your database, with our global database as many as you want.
To avoid out-of-stock situations we can adjust your stock levels. For example we show online only 20% of your stock level. This creates the possibility that customers will not order more than 20% of your total stock. And you decide when to send in a new stocklist with actual prices. We can update daily or once a week. It's up to you!