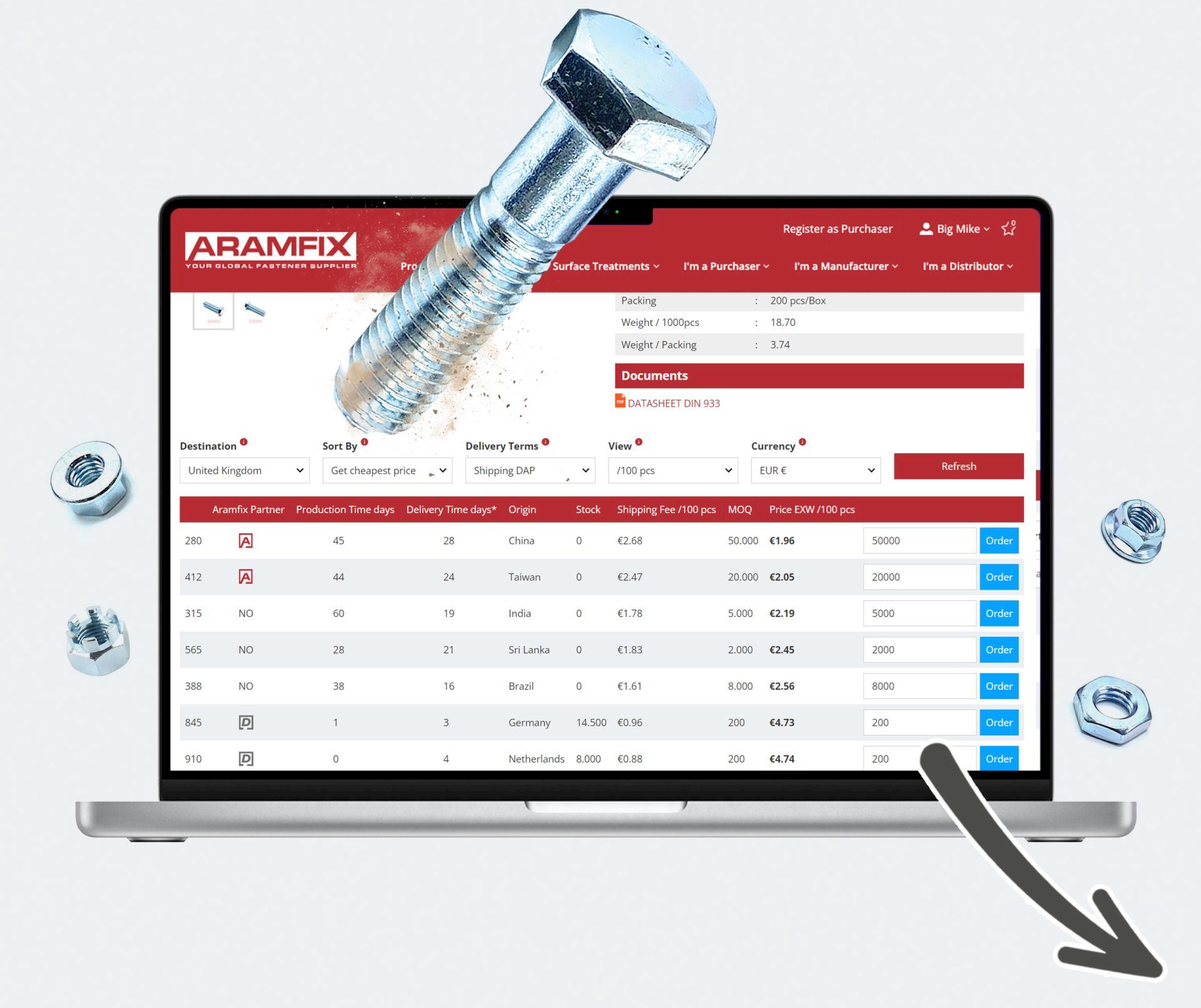 Connect with us by
API
When you have a running ERP system which keep track of sales prices and stocks, our team can build a connection between your and our database. So that your selected products are realtime connected and show live stocks and actual prices. You just have to manage your sales prices and stocks in your own ERP software. And we collect the actual data every half hour (example) and present online.
One time investment and no own webshop investments or maintanance costs. We have build the smartest webshop for fasteners. Get your customers satisfied with the ease of Aramfix.
What does it cost? This automatic API connection starts from USD 3500,- and is depending on the ERP software you use. How your article database is build-up. When you do not change your software the API keeps running. Maintanance is only needed when a major software update took place from your hand.
The implementation cost of the API and the maintenenance cost is for the manufacturer / distributor. Aramfix will make a offer depending on your used software.
Contact us for more information.